Coos Bay
Coos Bay is a large town on Rte. 101 on the Oregon coast. We go there because it has our closest Wal-mart. They also have an airport, and UPS! The scenery along the way is spectacular. I will attempt to show it to you in these following pictures. Enjoy the show as we head south on Rte. 101!(Under Konstruktion)


This is the Reedsport draw bridge over the Umpqua river. It raises to allow the passage of huge ships to the docks upstream! I'm sure it used to be used a lot more than it is now. It is a very old bridge. On the extreme left you can see the height of the crows nest on that ship.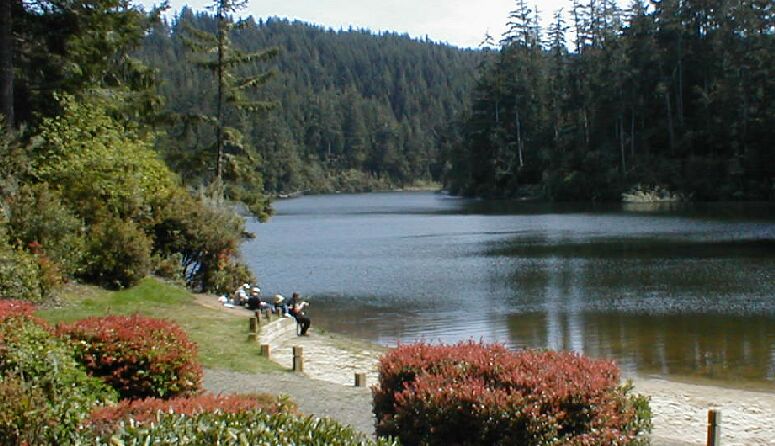 The above pic is of Marie lake. It is located in the Umpqua lighthouse state park. It is crystal clear and full of trout. We saw many little boys carrying stringers full of stocker rainbows. They were wearing huge smiles too. The flowers are beautiful at the entrance, and the lake is ringed with a paved path for the adventurous to walk around. It's a fairly large lake, great place to have a picnic. No fee is charged to park here! The ocean is straight west a mere 1/2 mile. Lets go take a peek at the lighthouse, the Umpqua river entering the ocean and some sand!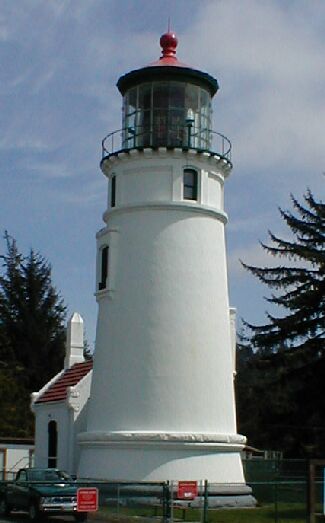 The above lighthouse casts a beacon out to sea that guides ships into the Umpqua river. It used to be a popular shipping channel as the old sail boats could traverse way upstream to unload their cargo, it is still a working lighthouse. It is also a historical sight and the harbor of the river is not used much any more. Turning around and looking over my shoulder you can see the ocean and sand and river entrance. Picnickers abound on a sunny day, along with the sand runners.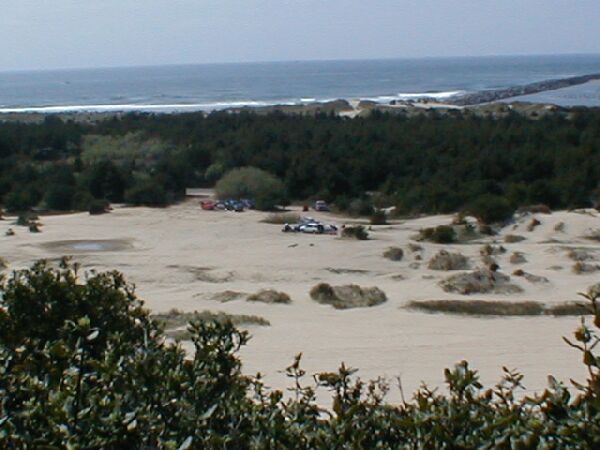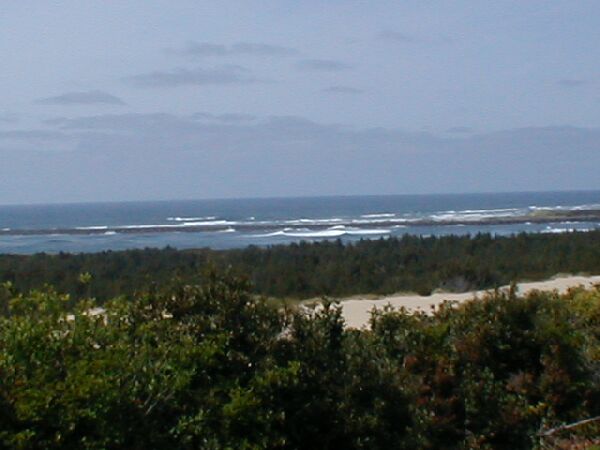 The above two pictures are of the land between the Lighthouse and the ocean. The picnickers on the sand have four wheel sand runners and are having a blast running around on the sand. The bottom picture of the river, has a huge violent wave running up its center. The retaining walls don't seem to stop the violence of the ocean very well.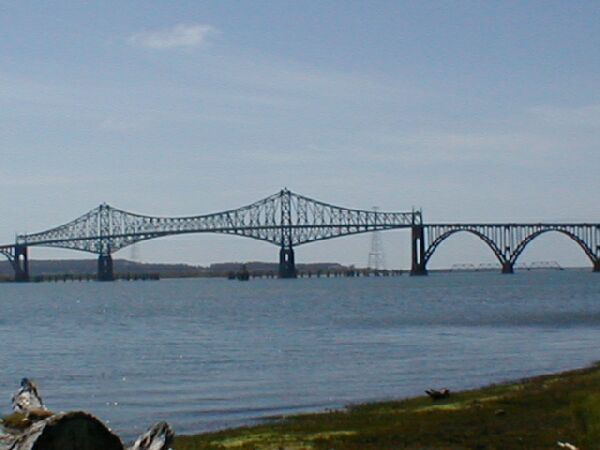 Our destination!!! This huge bridge is over coos bay. A huge bay coming inland off the ocean. Coos Bay the town is a thriving community, we're jealous because they have a wal-mart and more importantly a UPS office. The airport is on the other side of this bridge. This bridge has enough clearance the tallest ships can get under it.
Back to Umpqua River page
Umpqua:
Home Page
Redneck home:
---
---
---
---
---