Journey with us as we go a little south to Reedsport and turn to the East on route 38 and travel up the Umpqua river valley. One of the finest steelhead and salmon rivers to be found. I believe smallmouth bass abound too, but I have never caught one there. Our destination is the spawning weir at Roseburg, where the Umpqua crosses I-5, I hear the steelhead are running!!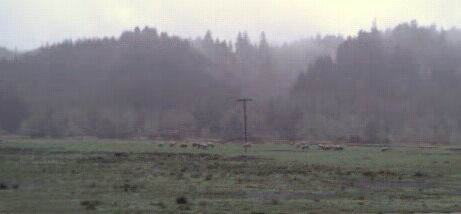 These elk are constantly photographed in this protected viewing area (no hunting allowed)! You'd like a close up? They are a bit far off. The camera is facing due south!

Are these close enough? These elk are looking at us curiously, they were about to cross the highway, there is nothing to stop them from stepping right out in the road!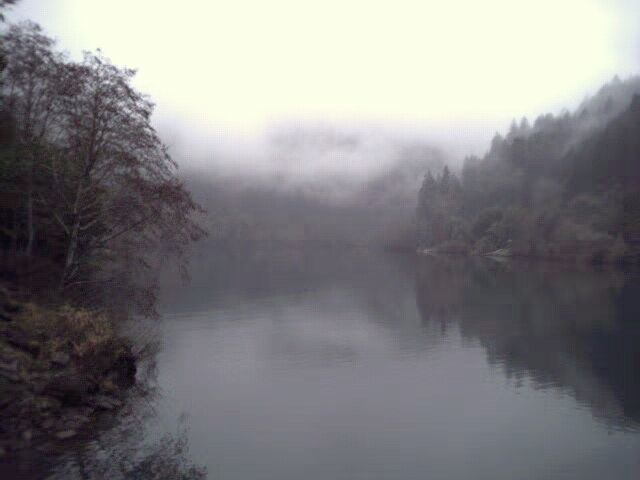 We stopped at a launch ramp on the Umpqua maybe 5 miles up from Reedsport east off 101. I had to capture this fog lifting picture! I admired it so much I made it into my desktop wall paper, and also inset a trout picture that is coming up, into it! I was in hopes a steelhead would jump, but it didn't happen, that would have been too perfect!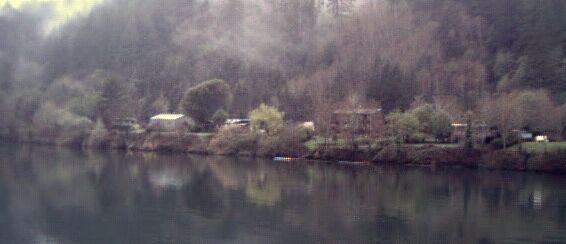 This picture is taken a little farther upstream and depicts the housing across the river where there is NO road! Thats right they park on this side and ride across in boats to get home! Regular bunch a "Dan'l Boones"! What a beautiful land they live on, trout and salmon out the front door and bugling elk out the back!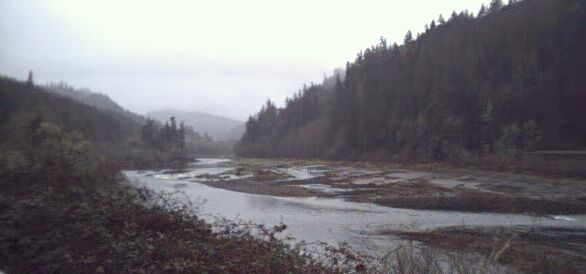 This is looking upstream a beautiful Umpqua river valley if I ever saw one, we are nearing I-5 now, won't be long and we'll be at the dam with the fish ladder on it! We are beyond where boats can travel unless they have jet props.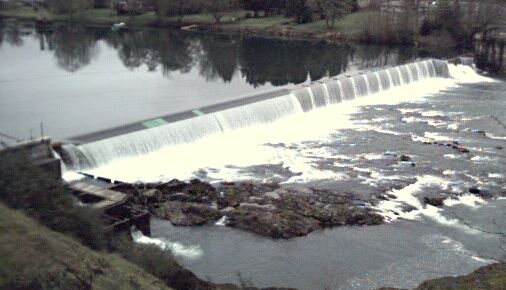 The fish ladders are on the north side of the dam, and they are glassed in so people can enjoy the beauty of the migrating trout and salmon! We managed to capture some pictures of them, here goes!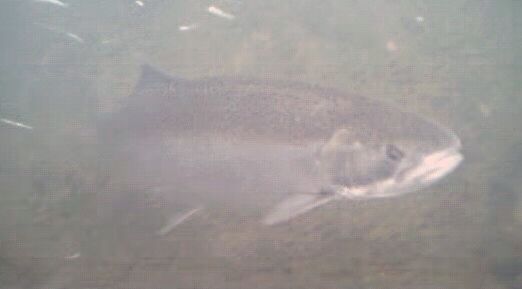 This was my first attempt and caught this nice female rising to look at us. She is about ten pounds, a steelhead I am assuming.

She made a circle and came back and this time she had a whole school with her, look closely and you will spot a half dozen more steelhead in this pic and some of them are huge!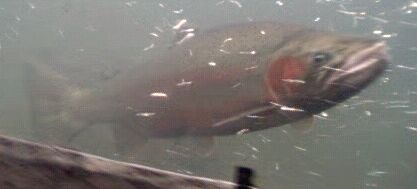 This big old boy came up next, he is over 30-inches and looks to be over twenty pounds too. I'm sure the glass and water magnify them some, but in any case he was the largest we photographed, and would have stretched anyones string proudly!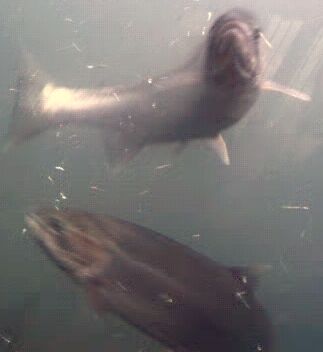 This pair of ten pounders, a buck and a hen, came up to look at the goofey guy with the camera, they thumbed a fin or two at me and went on there way! These I put in the wallpaper on my desktop, the Umpqua river wallpaper reminds of this trip every day!
More to come keep looking please and don't forget to sign the guest book. Thanks the Rednecks!
On to Coos Bay!
Back to Main Page